Austin Healey Racing Sweden
Welcome to Austin-Healey Racing Sweden and Sideways Engineering AB
Austin-Healeys are our business. We do everything from original restorations to race and rally preparations, parts development and sales.
Our extensive competition experience is the base for our competence and our focus on quality and durability.
Do not hesitate to contact us with your enquires as no project is too big or too small for us.
Race calendar2017 and Popularproducts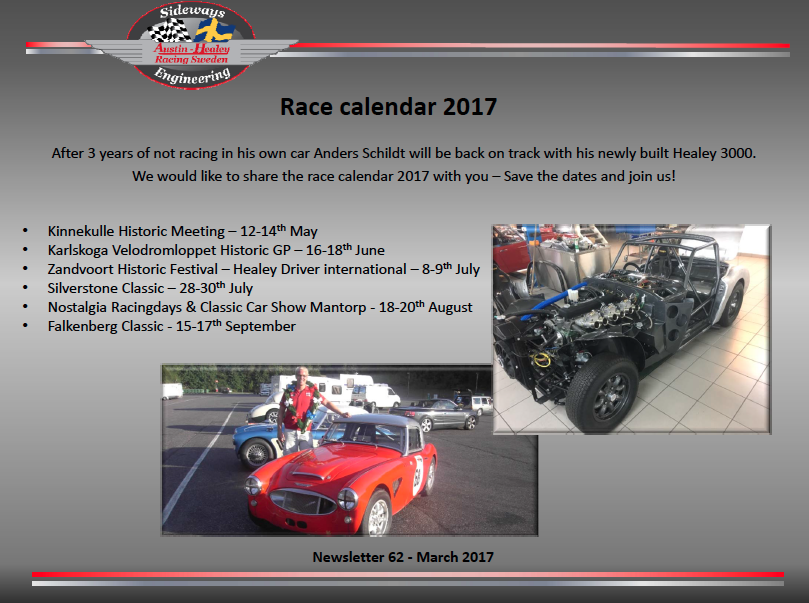 newsletter nr 62.